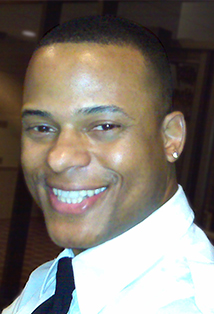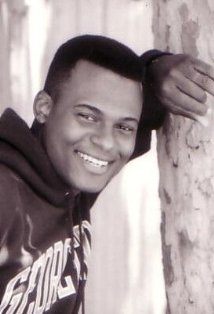 ROMAN ARTSTE IS A PROUD MEMBER OF IMDB WHICH IS THE WORLD'S MOST POPULAR SOURCE FOR MOVIES, TV, AND CELEBRITY CONTENT.
BIOGRAPHY
Roman (Jimmy Ray) Artiste is an American film and television actor, screenwriter, film director and veteran of the U.S. Armed Forces. He is publicly known for his supporting role as Stewart in Robert Townsend's The Parent 'Hood, his starring role as Tony Gibson in the Emmy Award Winning film Kids Killing Kids, and mentioned by film director, John Singleton, as "the real Ricky" of whom the character, in the critically acclaimed film Boyz N The Hood was based.
The only son to Jimmy Ray Sr. (deceased) and Donna M. Kinchen-Ray, an entrepreneur and U.S. Army veteran. His affinity for the stage led to his first live performance at age 8 as part of an ensemble dance team. But with few opportunities in the St. Bernard region, his family relocated in 1979 to South Central Los Angeles hoping to encourage his love of art and stage.
As a freshman, he beat out the competition in an open talent show at Morningside and went on to perform publicly on the streets of Hollywood Boulevard and touring with a live band called 'Classic Touch.' He received several 'Best Actor' awards and accolades in A.L. Locke's Performing Arts Program and continued to book local shows on his own until 1987 when he joined the US Army.
Post Gulf War, Artiste returned to South Los Angeles in 1991 and reunited with childhood friend, John Singleton. He appeared in music videos such as Mr. Grimm's "Indo Smoke", Big Daddy Kane's "How you get a record deal", Michael Jackson's "Remember The Time" MTV Video and had his first feature role in the film Poetic Justice, directed by Singleton. Thereafter, Artiste continued to advance in, what he coined as, "the art of visual expression" in film and television media. He landed several starring roles on mainstream television before a long hiatus from the business in 1998.
Continually evolving at his craft, Artiste studied On Camera Techniques with the late Kasey Rogers, who was best known for her role as Louise Tate in the "Bewitched" (TV series - 1966-1972), trained in Meisner with actress Diane Salinger, was introduced to the Margie Haber acting method with Della Cole - Bob Harter and performed at the Comedy Store with Greg Dean, and later, the Funny Farm with Big Kenny (Kenneth L. Johnson). He also appeared on "The Tuffy Show" at the American Legion stage in Louisiana.
Artiste graduated from AIA in 2012 - majoring in Digital Film and Television Production with an Outstanding Academic Achievement Award and expanded his skill set into professional screenwriting, film directing and producing with several onset works which include "The Attic" (2009) which proved his ability to lead a production as film director and showed his knack for the narrative suspense in the vein of Alfred Hitchcock, "Redemption" (2010) a public service announcement for Covenant House of Georgia, "Driven" (2012) a documentary short about the spirit of a woman who survived uterine fibroids, "Cry No More" (2011) a family drama about intervention for which he received an honorable mention at Campus Movie Fest and many more. As the sum of all his life's parts, his performing disciplines, knowledge and trial by storm experiences companioned with extensive production 'know how' in all phases are a testament to his evolving style in cinema.